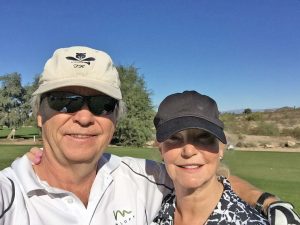 Phoenix, Arizona, December 2016
We decided to spend a long unscheduled weekend in Phoenix to get some extra golf in after the season at home.  The desert is so beautiful and we thoroughly enjoyed our little getaway.
---
Hockley Valley, Canada, October 2016
We spent a weekend at Hockley Valley, just north of Toronto in early October. It was one of those days when you had to take a photo at every hole. There's nothing like Ontario in the fall when the trees come alive with colour.  more photos of Hockley Valley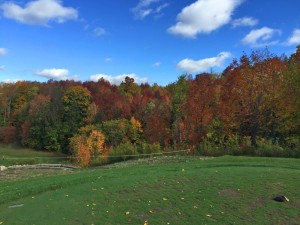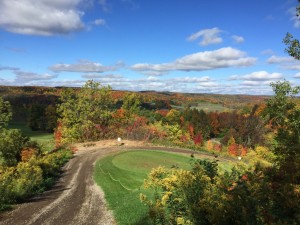 ---
Muskoka Bay, Canada, July 2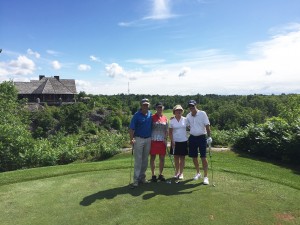 016
Our friends came to visit this summer and we spent a few days up on Muskoka at a gorgeous resort and golf course.  The Canadian Shield adds a rough landscape to a beautifully manicured course and makes it unique to the area.  They then came to stay at our house in Toronto and we golfed at our local Toronto Hunt club where the lush greens and stunning views of Lake Ontario make it a spectacular city course.
---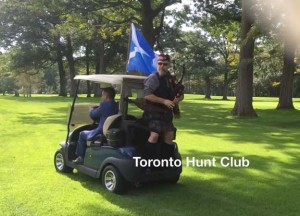 Toronto Hunt, Canada, Summer 2016
Some beautiful moments at our golf course.  Deer in early summer.  Also the day the ladies had a "Forever Plaid" fall field day with a bagpiper cruising along the course strapped into a golf cart! We haven't seen fox in a couple of years but in 2013 this one was spotted on the course. Hopefully they will come back again next year.  Click for more pics of the Toronto Hunt
---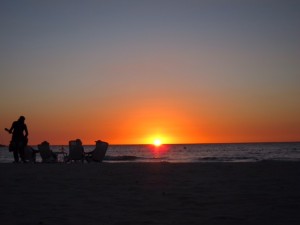 A Jamaican Birthday, February 2016, Negril, Jamaica
It was a really big birthday for me this year. The government says that I'm now a senior but I'm not sure I'm even an adult yet.
Anyway we celebrated in beautiful Jamaica with close friends. We started my b-day with a game of golf. In JA you have to have a caddy for every two golfers. It was interesting to have someone watch where your ball landed, give you club advice and distance guidelines. The best part was help reading the greens which is challenging for most golfers, beginner to pro.
We ended the day on the beach in Negril, one of the most beautiful beaches in the Caribbean. We had four chairs by the water, our feet in the sand, a bottle of wine and a wonderful local musician who played for us as the sun set. Paradise! I can't imagine a more wonderful birthday ever but we'll see what next year brings.